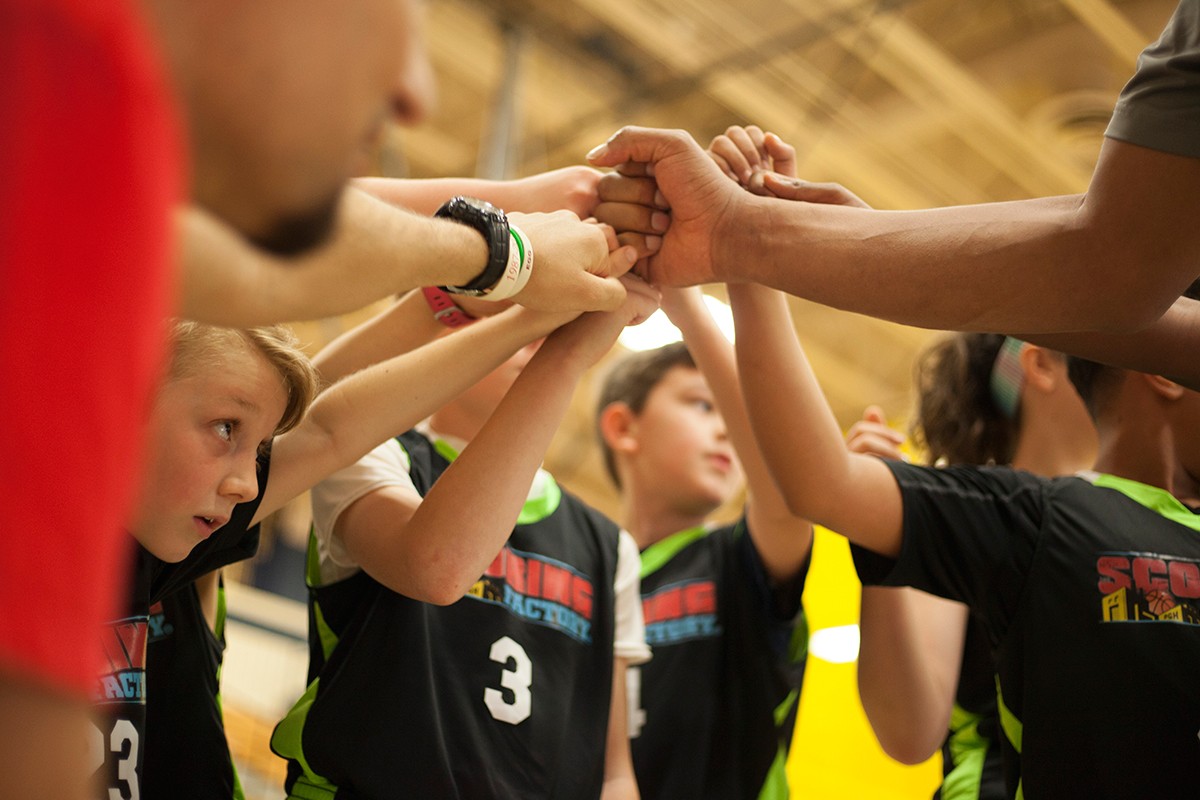 Upon retiring from playing nine seasons in the European Leagues, Pete Strobl recognized a need for advanced skills training in Pittsburgh. He founded The Scoring Factory in 2009 as an answer to that demand. Our first home was the historic Market House on Pittsburgh's eclectic South Side before spending several years based in the historic fifth floor gymnasium of the PAA in Oakland. Since outgrowing that space, The Scoring Factory now operates in numerous gyms around Pittsburgh with multiple satellite locations.
The coaching team has grown to include experts in all facets of basketball as well as full body training in speed, strength, explosiveness and sport specific yoga. Over the years our alumni have played their way to successful high school, college and pro careers, making The Scoring Factory a destination to agents and recruiters at the international level.
From the ACC to the Big 10 to the WAC, The Scoring Factory has worked with student-athletes from virtually every division 1 conference in the NCAA. At the professional level, The Scoring Factory alumni have competed in twenty-five countries all over the world.
WHAT PARENTS SAY ABOUT US
The Scoring Factory has taught my son skills that have had a significant impact not just on the court but off. I cannot overstate the value in the lessons that The Scoring Factory coaches have provided. We have seen my son go from an average player, with average fundamental skills to a starter on the "A" team at his school. The coaching staff has a special gift when it comes to coaching and a caring attitude that makes for a unique learning experience. I would recommend The Scoring Factory to anyone, from beginners to the most advanced players. For parents with kids… your son or daughter could not be in better hands. Pittsburgh is lucky to have The Scoring Factory and our family is forever grateful!
DOUG M.
What I love best is how they teach players to incorporate all of these into practice routines and games. The coaches are always positive, encouraging and enthusiastic. Each session is complemented with life lessons where players learn respect, work ethic, team work, goal setting and positive self-esteem. I think they truly care that each person excels to their best level as an athlete and a person.
Not many coaches can bring all of this to each player on a daily basis, but all of the coaches at The Scoring Factory do it in a seemingly effortless way. They have helped, and continue to help, my daughter work on achieving her goals. By encouraging her to manage her time better, she can be her best in basketball, school and life. The Scoring Factory coaches are role models because of his approach and the way they make players understand that they are in charge of their their game and their lives. I can't thank The Scoring Factory enough!
AMY J.
Both my son and daughter spent the entire off season at The Scoring Factory working to improve their basketball skills. The mix of sessions between the Sunday morning Skills Clinics and Explosive completely transformed my children into well-rounded basketball players. The Scoring Factory focuses on each player's individual needs and abilities, and they are astutely aware of how to approach training according to their personalities in order to make each session a successful experience. They had fun while learning to be better basketball players, and through the process became better people. The coaches there are their coach, trainer, teacher and role model. The Scoring Factory teaches players to strive to be the best they can through hard work and determination.
GLENN P.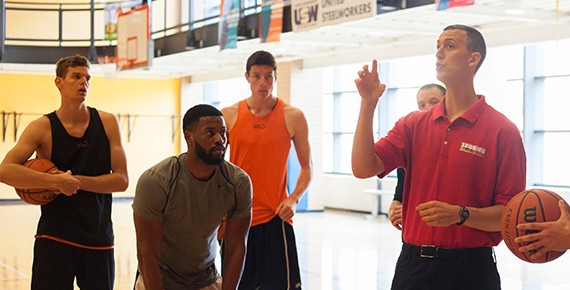 The Scoring Factory is proud to support our community and takes great pride in helping good causes of all shapes and sizes.
Do you have an upcoming event?
Want to schedule a speaking engagement with a member of our coaching staff?
Looking to support a reading program for local school children and need one of our alumni to come in and "wow" the kids?
The options are as unlimited as our willingness to give back.
Contact us to let us know how we can work together to make our world a better place!