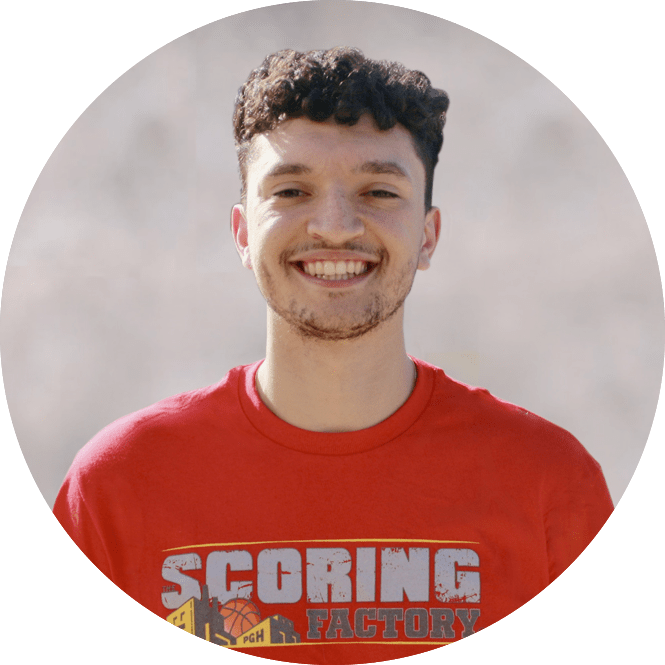 Coach Anthony Bomar attended Chatham University where he graduated with an MBA in 2020. Anthony was a part of the first ever Men's Basketball Team in the history of Chatham University and helped lead the team to their first-ever PAC Championship as well as a bid to the Divison III NCAA Tournament.
Through hard work and determination, Coach Anthony earned his way to being the starting Point Guard all four years and holds the career assists, rebounds and steals record at Chatham University where he was named all conference in 2019.
Coach Anthony joined The Scoring Factory in 2023 after having experienced the benefits of the training firsthand as a player during his own athletic journey. He instills a hard working attitude and teaches players to overcome all obstacles in their quest to reach their dreams.