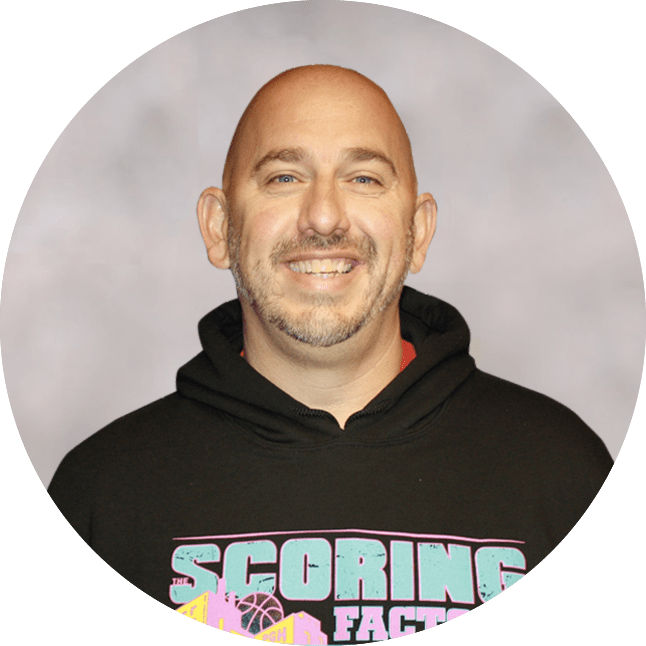 Chuck Bogden is a graduate of Seton-Lasalle High school where he played 3 years on the varsity team. After graduation in 1993, he immediately began his basketball coaching career.
In in 2017 and 2018 Coach Chuck coached the Keystone Oaks High School girls basketball team leading them to the WPIAL and State playoffs. In 2020, Chuck recognized the absence of a local program to introduce children grades 3-8 to the fundamentals of basketball and co-founded the Keystone Oaks Youth Basketball Association (KOYBA) to meet the needs of the children in his community.
Coach Chuck joined The Scoring Factory as a coach in early 2023 and brings a passion to the gym by instilling energy and intensity in those he coaches. His natural joy for teaching and desire to share his love of the game of basketball with younger generations has positively impacted countless players.