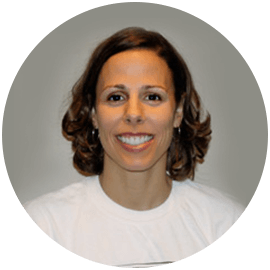 Two time Hall of Famer Sheryl Strobl (formerly Klick) was a standout point guard at Upper Saint Clair High School before earning a full scholarship to Niagara University where she continued to hone the backcourt skills that put her in the Niagara record books in multiple categories.
After graduating in 2000 she took her game to Turkey, Great Britain, Germany and Austria gathering championships and MVP awards at every stop. She was instrumental in revitalizing the St. Pölten youth basketball program for Austria's largest club team before returning to Pittsburgh.
Sheryl is the wife of The Scoring Factory founder Pete Strobl, the mother of three boys and a girl, a member of both Upper Saint Clair and Niagara University Halls of Fame and an expert teacher of backcourt skills and strategies.