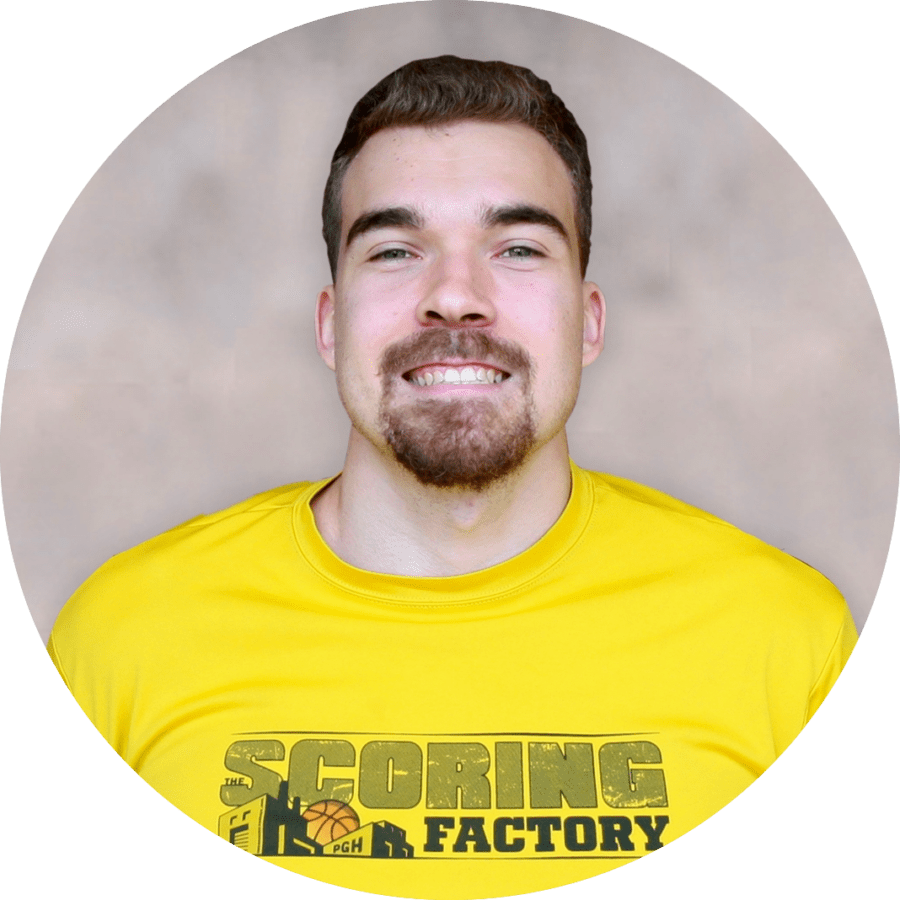 Coach Dom Robb is a 2019 graduate of Division 1 Niagara University where he was a four-year starter and 1,000 point scorer. During his college career, he set the Niagara single season and all time blocks record. Upon graduation, he played professionally in Europe spending two seasons in Portugal and most recently in Sweden.
Dom began training with The Scoring Factory at the age of 12 and continued his training throughout his high school, college and professional careers. He credits much of his success to the skills, work ethic and mental fortitude that was instilled in him throughout his time with The Scoring Factory staff.
Dom's overall emphasis on technical offensive skills during training sessions combined with his defensive-minded approach helps create well-rounded players.