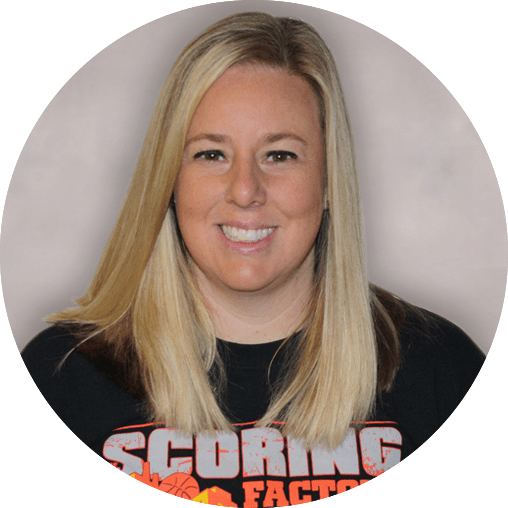 Liz Stieg has coached women's collegiate basketball on the D2, D3 and NAIA levels for the previous 12 seasons. Most recently she served as an assistant coach for Chatham University. Prior to Chatham, Coach Stieg served as the Head Women's Basketball Coach at Carlow University. There she revamped the program and led Carlow to their most successful season in program history during the 2015-16 season, setting the school's record for most conference wins and qualifying for the conference tournament and USCA D1 National Championship Tournament while developing four USCAA All-Americans.
Prior to her time at Carlow, Coach Stieg served as an assistant coach at American International College, Western New England University and Amherst College. Outside of coaching, she has served as the Assistant Director at the Amherst College Nike Basketball Camp. She also has privately trained and developed players of all abilities and skill levels, focusing on the fundamentals of the game.
Coach Stieg, a native of Agawam, MA, played shooting and point guard at Bridgewater State University where she earned her Bachelors Degree in Physical Education. She double majored in Exercise Science and Fitness & Recreation Administration. She also earned her Masters Degree in Sport Management from Springfield College.
To contact coach Stieg for private training please call or txt: (413) 204-0721