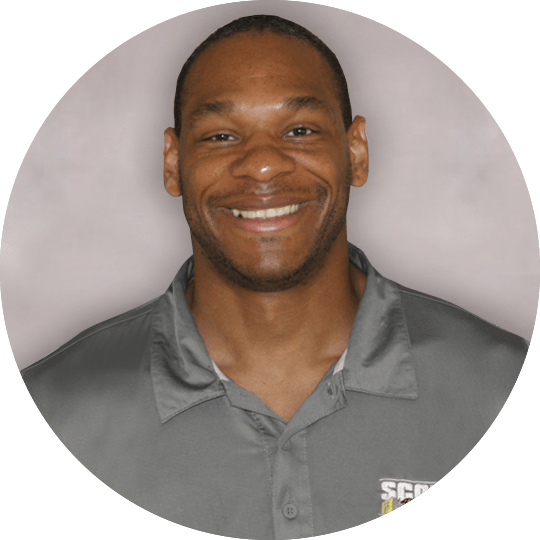 Jermaine Turner grew up in Queens NYC competing with and against future NBA players including games at the celebrated Rucker playground tournaments. He earned All-America honors at Dowling College averaging 20 points and 10 rebounds on his way to a Bachelor Degree in Sociology.
An explosive force at both ends of the court, Jermaine went on to a distinguished international career collecting team championships, scoring crowns and MVP awards in Switzerland, Spain, Ireland and Romania. He was the 2006 And-1 Dunk Champion and was Eurobasket's 2011 Irish MVP having led league champion Killester Basketball Club in scoring, rebounding, steals, blocks and assists.
Famous for his passionate teaching style and ability to connect with players, Coach Turner has garnered fame for his popular SPINNING with JERMAINE series. Blessed with a great approach to teaching the game, he has shared his knowledge as a clinician in Spain and in Ireland where he coached at Dublin City University, served as Camp Director in Belfast, Northern Ireland and coached players of all ages. Coach Turner has served as our Academy Director since June 2017.
Coach Turner previously spent much of his off-season in Ireland which he considers his second home, but has settled in Pittsburgh with his Irish wife and four daughters which he now proudly calls home. To learn more about coach Jermaine Turner follow @SPINNINGwithJ on twitter. To schedule private training sessions, call or txt (412) 304-9389.