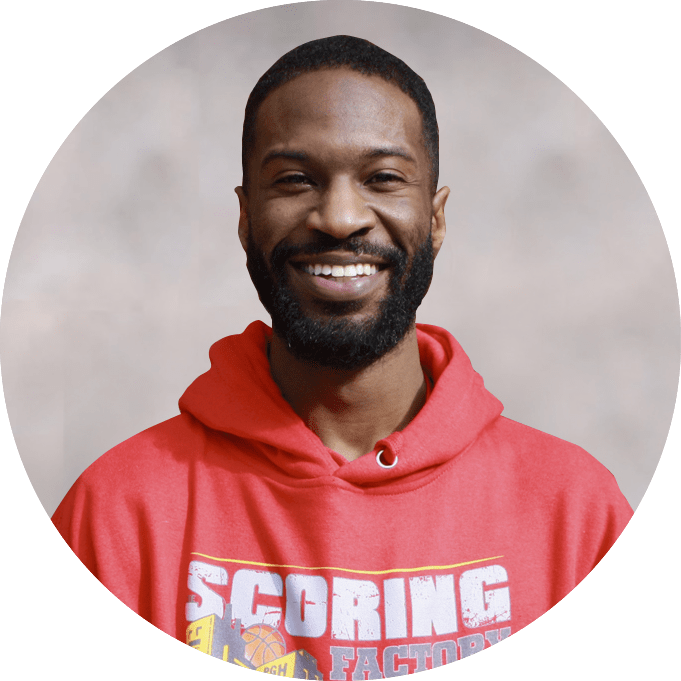 Coach Lincoln Davis earned his way to a Division 1 scholarship after starring for Central Catholic High School in the Oakland region of Pittsburgh. After leaving high school as one of the top 3 scorers in program history, Lincoln played for Lamar University in Beaumont, Texas.
Lincoln Davis is no stranger to The Scoring Factory where he began training at the age of 12 and continued to do so throughout his basketball career. The countless lessons learned through the rigorous skills sessions helped prepare him to perform with confidence at the highest levels.
Coach Lincoln now serves as a valuable part of The Scoring Factory where he shares his basketball knowledge with the next generation. His strengths include pushing players as they sharpen their skills to succeed both on the court and in the game of life.