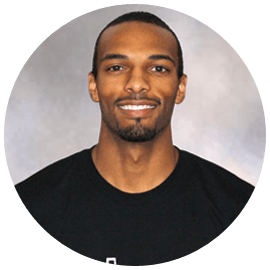 As a member of the 2003-04 Sewickley Academy Varsity Basketball Team, Coach Derek Chimner is no stranger to the Pittsburgh basketball scene. His squad won a record 18 consecutive games on its way to the WPIAL title.
Coach Chimner graduated from Elon University in 2008 having earned a B.S. in Exercise and Sport Science. At Elon he served as a teaching assistant in the Human Anatomy Lab. His studies in Exercise Physiology, Biomechanics and Kinesiology combined with his playing experience make him an excellent speed training coach for young athletes.
Coach Chimner has been with The Scoring Factory since 2009 and leads our popular Power & Explosive programs. He currently works at his high school alma mater as a coach in basketball as well as head coach of the Track team.