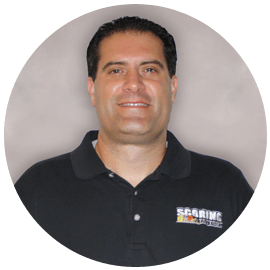 Steve Davis earned his Bachelor's Degree in Communications at the University of Pittsburgh in 2002 where he studied Sports Medicine as a Student Athletic Trainer.
Coach Davis also served as an Assistant Coach at his high school alma mater, Keystone Oaks. For the past 6 seasons, Steve has been heavily involved in coaching youth basketball and skills development in the Norwin Community where he and his wife Amy reside with their 4 children.
His passion for teaching fundamentals at the youth level is what drives him to continue to invest in Pittsburgh's next generation of basketball talent.