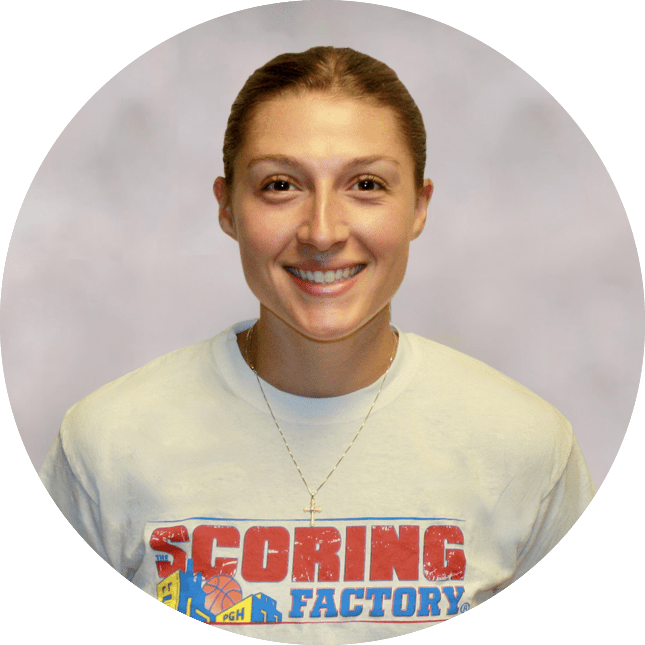 Coach Sarah McMurtry graduated from Upper St. Clair High School in 2015 where she played both soccer and basketball during her 4 years as a student athlete. She then went on to attend Penn State University earning a Degree in Accounting and before completing her Master's in Non-Profit Management at University of Penn.
At Penn State, Sarah was a member of the Penn State's Women's Basketball team. After joining the team as a walk-on her freshman year, she earned the role as a Captain for her last 3 years as a Nittany Lion. Sarah now works as a non-profit fundraiser for the Catholic Charities of Pittsburgh while serving as both the Head Coach of the JV team and Assistant Varsity Coach for the Lady Lions of South Fayette, who earned back to back WPIAL championships during the '22 and '23 seasons and a State Runner-up in 2023.
Coach Sarah brings a wealth of firsthand championship caliber experience to the table and believes in reaching each player at their level to stimulate growth. We are thrilled to have her join The Scoring Factory staff to share knowledge while teaching players how to take advantage of the details.