Lindsay Schmitz
Nutrition
Lindsay is a registered and licensed wellness dietitian specializing in weight management, sport-specific nutrition counseling and childhood nutrition. She is credentialed with Highmark Blue Cross Blue Shield, Aetna and Medicaid to deliver nutrition education to these insurance carrier's members. Lindsay sees clients at The Health Club at Southpointe and the Upper St. Clair Community Recreation Center. She has served as the public policy co-chair with the Pennsylvania Academy of Nutrition & Dietetics.
Lindsay formerly held positions as a bariatric dietitian at West Penn Hospital and Good Samaritan Hospital (Cincinnati, OH). She graduated from Upper St. Clair High School, the University of Dayton and received her Master's in Sports Nutrition from the University of Aberdeen (Scotland).
Live Smarter Nutrition & Wellness
Testimonials
You couldn't do yourself any greater favor than meeting with Lindsay to learn how to become the healthiest version of you.
She has helped me determine my own personal list of what I can safely eat, working around all my specific issues and food preferences.
The wonderful recipes she helped me create are quite amazing.
Dan Glatz
Physical Therapy
Dan Glatz is the founder and owner of Performance Unlimited. He is a graduate of Mount Union College in Sports Medicine/Athletic Training. He is a licensed Physical Therapist and a Master's level Exercise Physiologist from the University of Pittsburgh. A professional in the health and fitness field for over 20 years, Dan has been involved in such positions as Athletic Trainer for the Chicago Rush Indoor Football League team trials, Athletic trainer for the Empire State Games in Ithaca New York, Exercise Specialist for UPMC cardiac stress testing program and Exercise Specialist for the Duquesne Club.
Dan is interested in assisting the entire patient, not just the injury. His goal is to empower patients to reach their unlimited potential to return to whatever activity they desire. Constant education on movement patterns, trunk control, stability and balance result in better outcome for the patient in their quest for their individual goals.
Performance Unlimited
Testimonials
Whatever your level, recreational, high school, college, or pro, Dan helps prepare you for competition.
I have learned so much from Dan and I highly recommend for anyone needing care.
Performance Unlimited helped me recover while pushing me to be a stronger person physically and mentally.
Rob Southall
Strength & Speed
Coach Rob Southall is the owner of Pittsburgh Pro Fitness, a sport specific and boot camp facility in Pittsburgh. Coach Southall, an expert in Strength Training and Post Player Development, is a 2007 graduate of West Liberty State College. He was a member of the basketball team and worked as a personal trainer while completing his degree in Exercise Physiology. Upon graduation, Coach Southall became an assistant coach, working primarily with incoming post players and developing strength and conditioning programs. He also trained professional as well as amateur athletes at MVP Sport in Cincinnati, Ohio.
Coach Southall joined The Scoring Factory staff after settling in Pittsburgh with his family in 2009. His expertise in the fields of conditioning, strength training and nutrition also benefited the finalists of the Subway WPXI-TV Weight Loss Challenge for which he served as the official trainer. Countless players have improved under his tutelage at The Scoring Factory and the long list of success stories continue to grow.
Pittsburgh Pro Fitness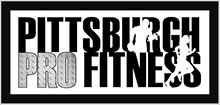 Testimonials
Coach Rob's skills have unequivocally helped my son to become a standout athlete by making him stronger, faster, more flexible and also mentally tougher.
I was amazed how quick my body changed and how much better I felt!
What I love about training with Rob is that he brings a positive, but stern, attitude to each session.
Dr. Rainer Meisterjahn
Courtex Performance
Rainer is Founder, Owner and Mental Coach at Courtex Performance LLC. He provides basketball players and coaches from the youth to the professional level with mental training, education and evaluation services. Specifically, he assists clients in areas such as focus, confidence, composure, communication, commitment and competitiveness. While Rainer's focus is typically on basketball performance, he also teaches life skills that extend beyond the court.
Rainer grew up in Germany before permanently moving to the US for his college education. He earned his Ph.D. in Kinesiology with a specialization in Sport Psychology and Motor Behavior from the University of Tennessee. Rainer is also an Association for Applied Sport Psychology Certified Consultant. Rainer has worked closely with the Milwaukee Bucks and Washington Wizards.
Courtex Performance
Testimonials
Rainer's techniques have helped me teach mental toughness, motivation and leadership to the players I work with.
Courtex Performance has helped me take my mental game to the next level and become a more well-rounded and effective player.
Rainer helped us to effectively create a workable action plan that allowed our son to take the necessary steps to gaining confidence.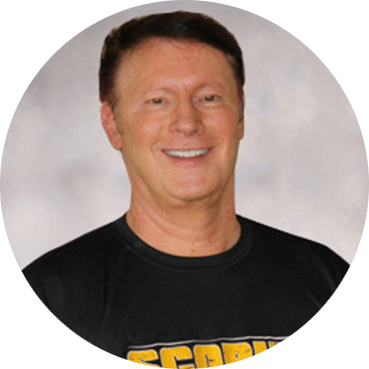 Doc Merrick
Recruiting
Doc Merrick brings a wealth of knowledge and experience to player development both on, and off the court. An avid disciple of Temple hall of fame coach John Chaney, Merrick's philosophy is firmly rooted in the Four Rs: Know the Rules of your team, accept your Role with particular attention to the fine details, take Responsibility for your actions, and have Respect for yourself, your family, your team and your school. Merrick works with players from middle school through the professional ranks and has been instrumental in preparing numerous high school student athletes both academically and athletically for college basketball. He often serves as a prime liaison between players and college coaches.
Merrick is the founder of the Cancer Research Classic, a nationally recognized high school basketball tournament televised annually on ESPN. He also developed Moving Up, a didactic seminar for student athletes and their parents detailing the physical, mental and academic skills necessary for college basketball.
Away from basketball, Doc Merrick is the executive director of the Urologic Research Institute, and is an internationally renowned physician in prostate cancer treatment and research. Merrick has published in excess of 300 scientific articles in peer-reviewed journals, has lectured extensively throughout the United States and Europe, and has treated patients from 41 states and 16 foreign countries.
Cancer Research Classic

Testimonials
I worked with Dr. Merrick and he really took my game to the next level.
Doc Merrick has a keen eye for the detail required to be a complete basketball player and a passion for helping players achieve their goals of playing at the next level.
His understanding of what it takes and more importantly what has value to a college coach is second to none.